This innovative e-commerce of live plants and fresh flowers sold directly, without intermediaries or affiliates, was born from an idea pursued with passion and tenacity by the extended part of a family that has always lived and worked among plants and flowers and manages an important and established traditional Garden Center in northwestern Italy. A family and a company that has always put its face into it.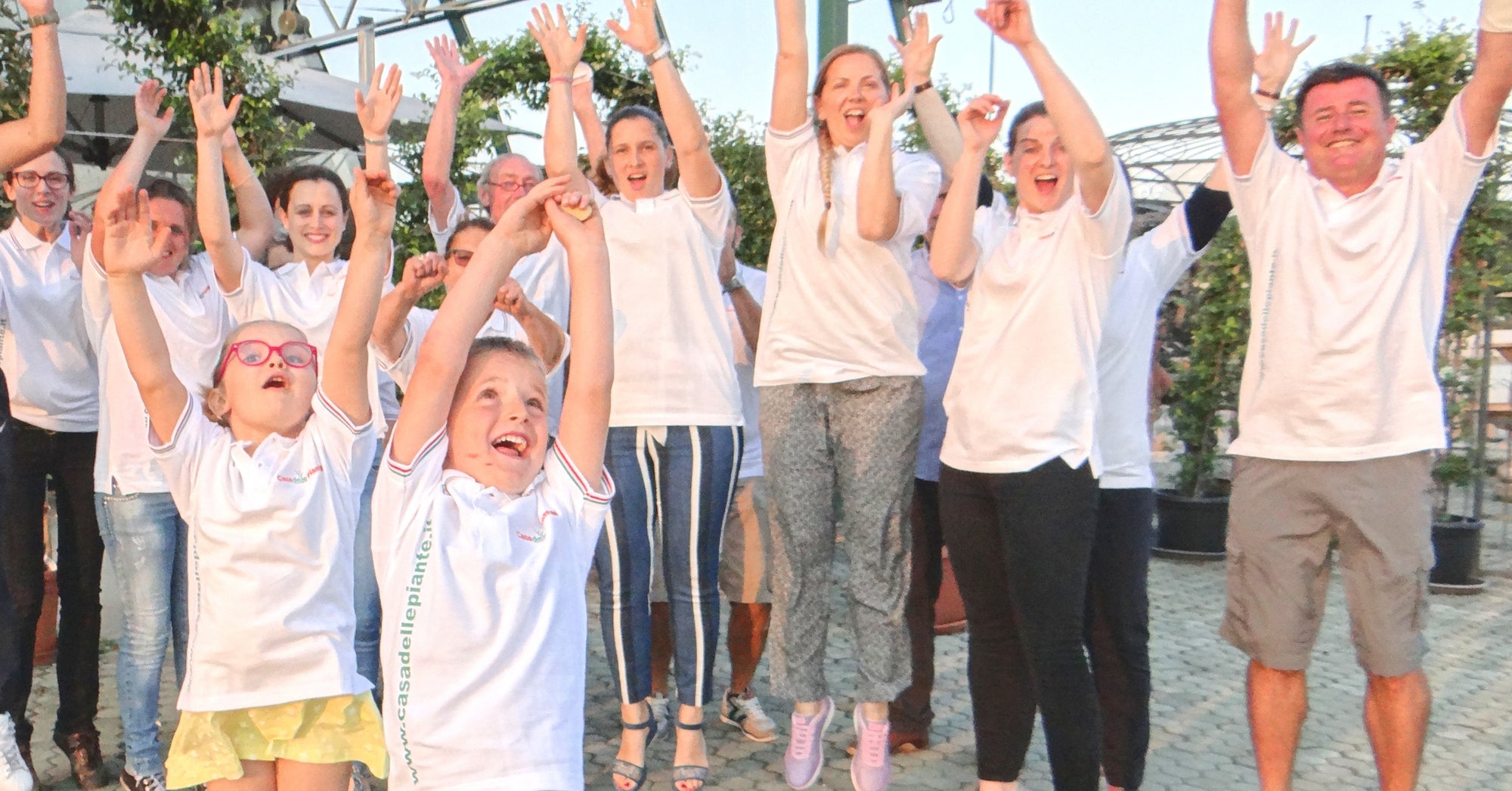 A family specialized for years in the selection, purchase, maintenance, cultivation, care, transformation and sale of all types of plants, flowers and accessories, which believes in its own future and in that of its children and grandchildren, therefore also in online development and growth of its own style of doing sustainable and Green business in Italy.
With our flowers and plants we want to bring well-being to homes, offices, studios, shops and any other space to present it better, healthier, and to make those who receive your gift happy and satisfied.
We deliver free throughout Italy your purchase packaged and packaged with care and skill with five different types of prestigious boxes created to measure for the specific transport of plants and flowers.  

Thanks to our structure with over 2,000 mt. of heated greenhouse and a team of over 12 people specialized in the horticultural sector, we prepare your order of live plants or fresh flowers without intermediaries, with professionalism and care, so that it can always arrive beautiful and perfect.
As far as fresh flowers are concerned, we prepare them within the day and package them with an exclusive system for maintaining humidity, so that the bouquets with magic vase , the centerpieces or our floral compositions always arrive fresh and fragrant at their destination.
We also use, for most of the plants that we repot for free with fertile earth, special pots with water reserve that avoid harmful stagnation of water and allow those who take care of the plant greater simplicity in managing the plant.
With your help, we can pursue our goal every day, to make the environment around us more lively, healthier, more exciting and more beautiful, in which our children grow up, in which we welcome our friends, in which we host our loved ones, where we work.
We strive to find new ways to reduce our environmental impact, in line with the latest Sustainable Development Goals. To create and maintain a fair, safe and healthy workplace where everyone can grow both professionally and personally.