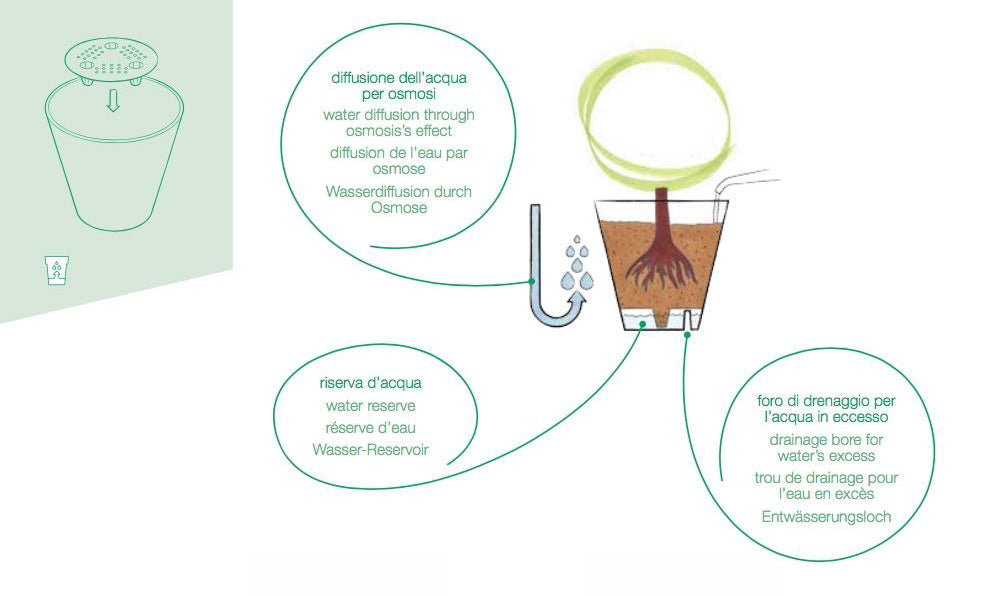 Only the vase with water reserve allows the roots of the plant to transpire correctly, avoiding stagnant water, which is the main cause of root rot and fungal attacks.

Thanks to this innovative system, you will be able to water your plant less often and more easily, since a layer of water will accumulate under the support which, as it evaporates, will return the humidity to the roots in the correct way thanks to the osmosis process.
With our special plant pots your plants will no longer suffer from water stagnation. In the figure below you see a raised support, which is supplied in combination with the chosen vase. This openwork support allows us to repot the plant, as if it were suspended, in a healthy way for the plant and comfortable for you .


With our special pots included in the price, you and your plant will have a bright future!