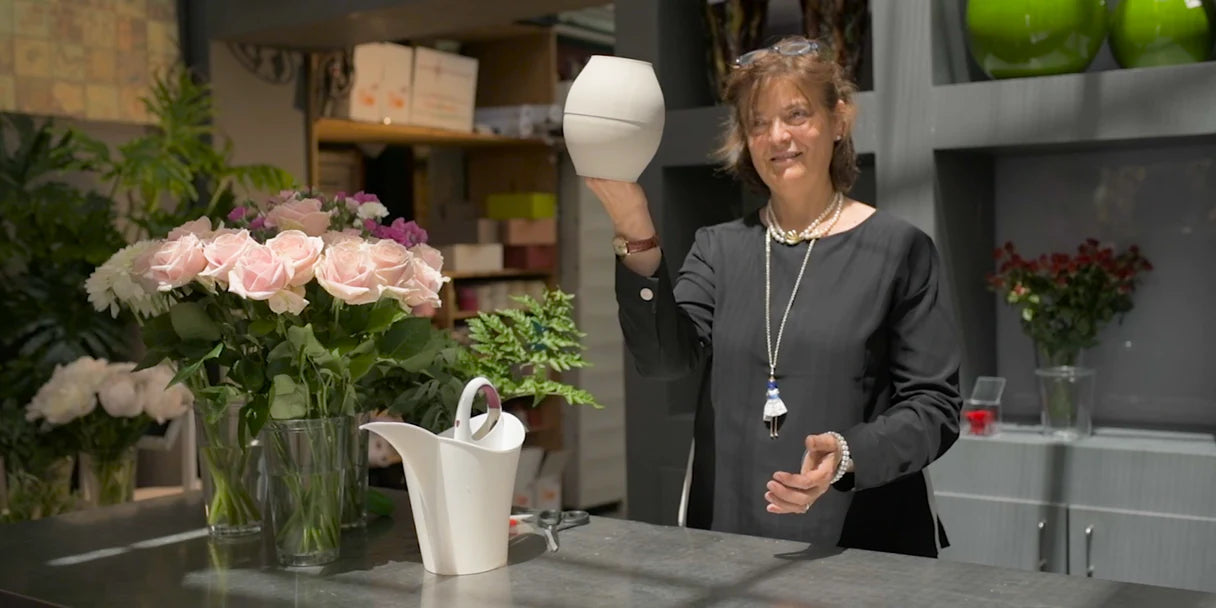 Our Diabol vases for fresh flower bouquets are magical because they contain fertilized water and even if turned upside down... the water that never comes out!!!
Thanks to an international patent, these beautiful colored vases allow us to send our flower bouquets in complete tranquility, always keeping them fresh, even during transport.
Clayrton's Diabol vase is perfect and a little magical too! Thanks to its non-spill design, there is no chance of water leakage!
Beautiful, decorative and in different colors are always included in the price!