Flowers
Fresh flowers at home with free delivery.

Bouquet of always fresh flowers, blue, white and scarlet roses, small and large orchid branches, centerpieces of fresh flowers in designer vases, bouquets of beautiful colored tulips and gifts to match.

Flower compositions starting from € 19.90.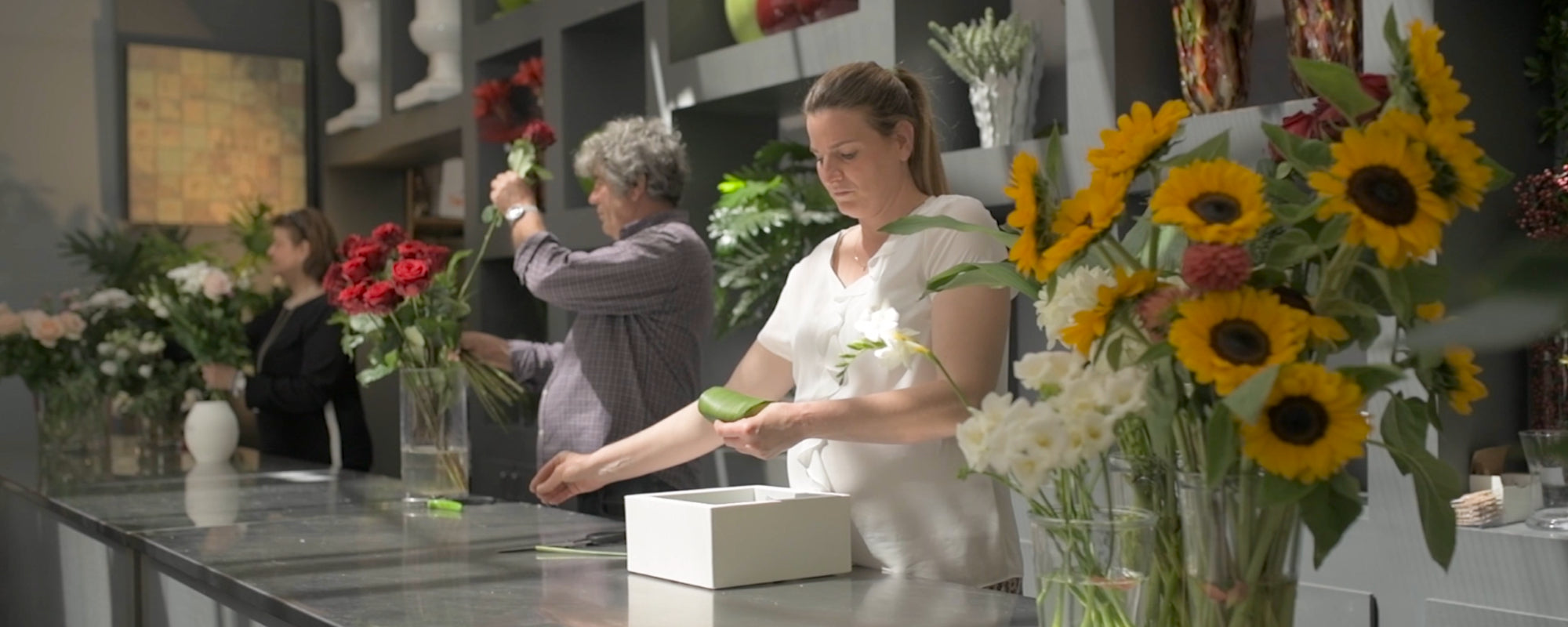 Fresh flowers have always been a symbol of positive emotions, such as joy, serenity, altruism, satisfaction, gratitude. Our expert florists will do their utmost to give those who receive one of our floral creations positive emotions. Emotions that will make the recipient feel considered, loved, appreciated, supported.
For the well-being of the compositions the flowers are packed with fertilized water.
We produce and sell directly without intermediaries or correspondents, that's why we have the lowest prices with high quality products.
Free and tracked delivery throughout Italy within two working days.
Customer assistance mail info@casadellepiante.it , WhatsApp and Telephone at 333.536.80.93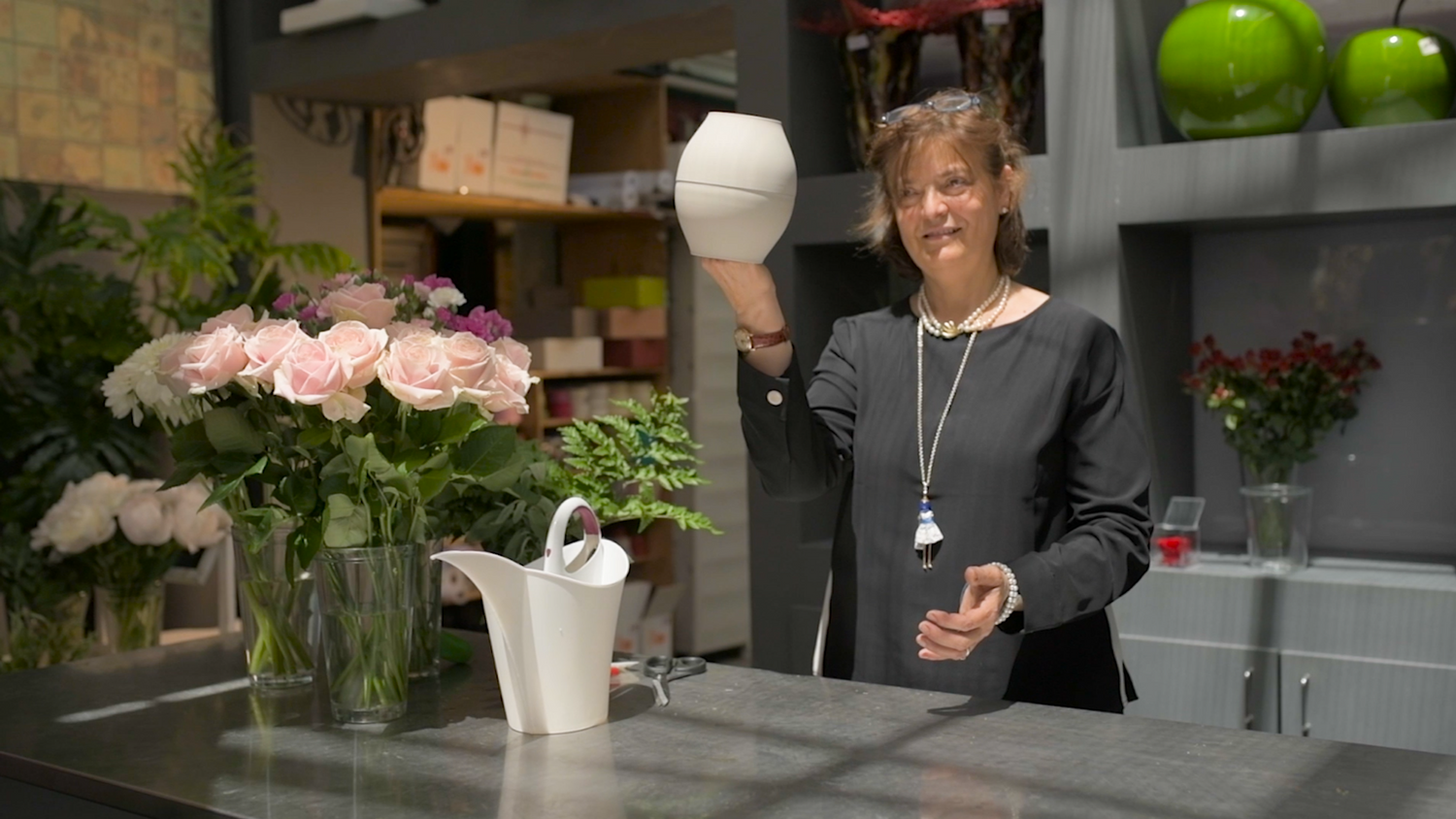 Magic vase for Bouquet
Our vases for fresh flowers are magical because they contain water in the transport and even if upside down or tilted... the water that never comes out!!!
find out more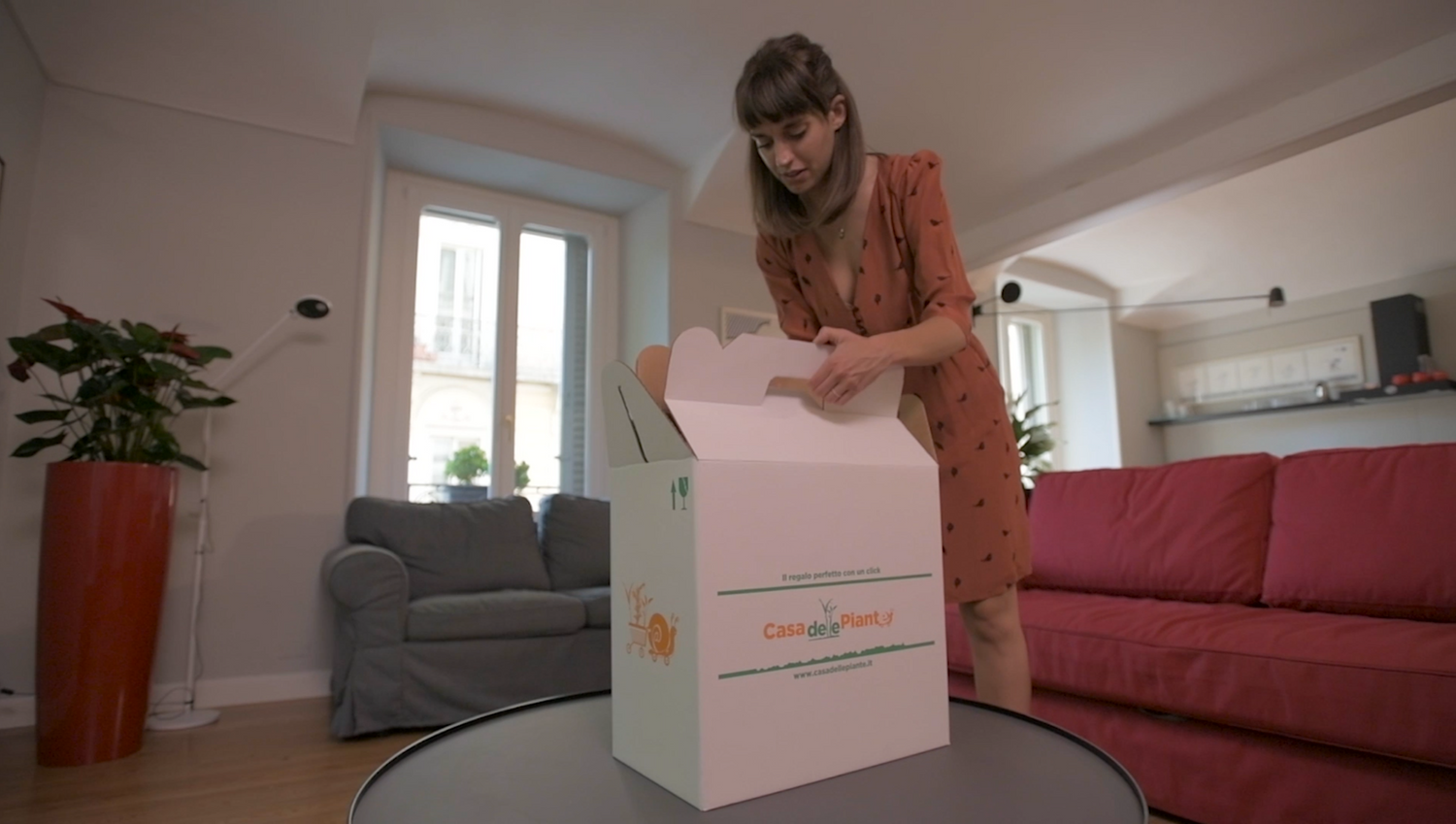 Prestigious customized packaging
Our packaging is designed to preserve and protect plants and flowers. Our stylish boxes are printed and made from recycled and recyclable cardstock.
FIND OUT MORE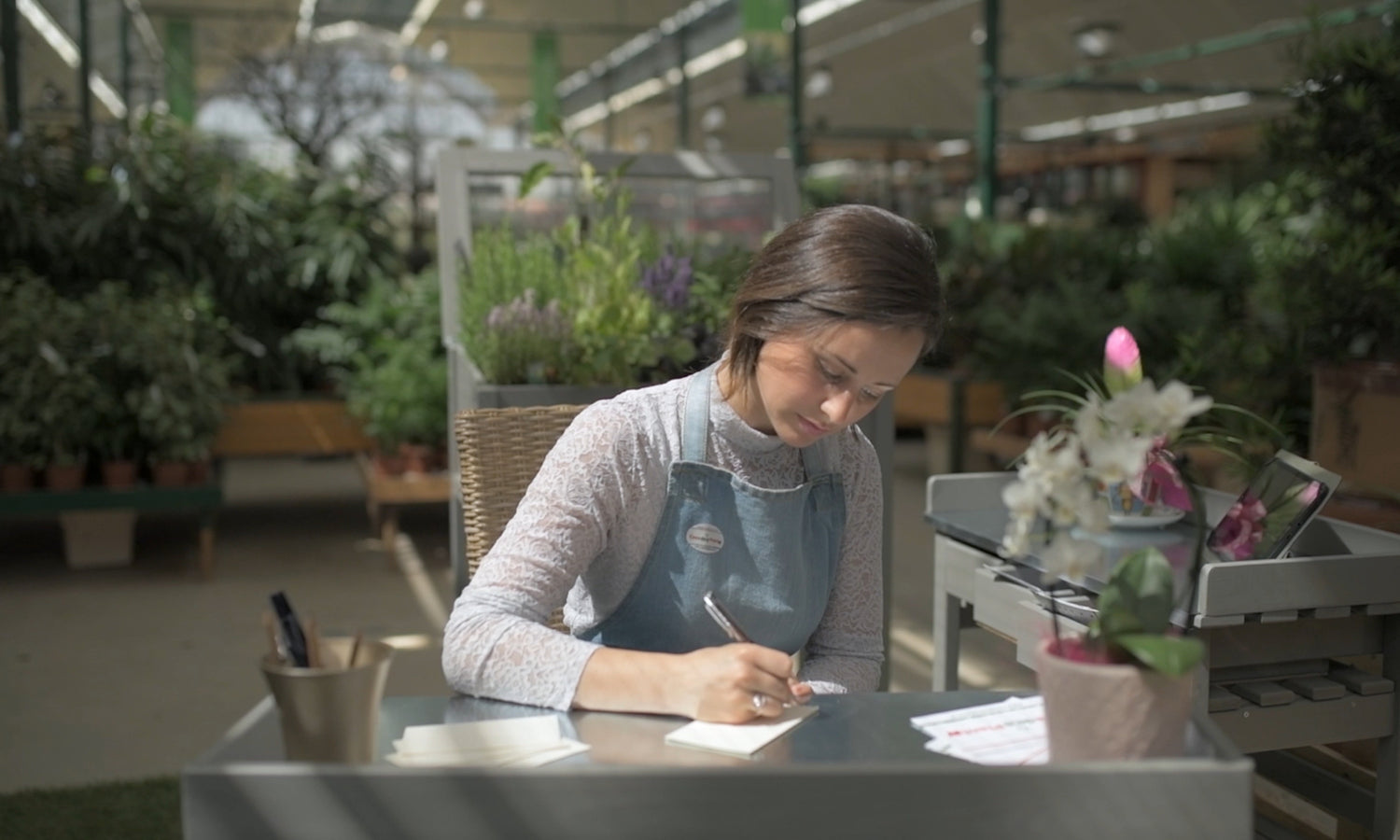 Packaging and card included
You can ask us for a gift box and to write an accompanying note, at no additional cost.
FIND OUT MORE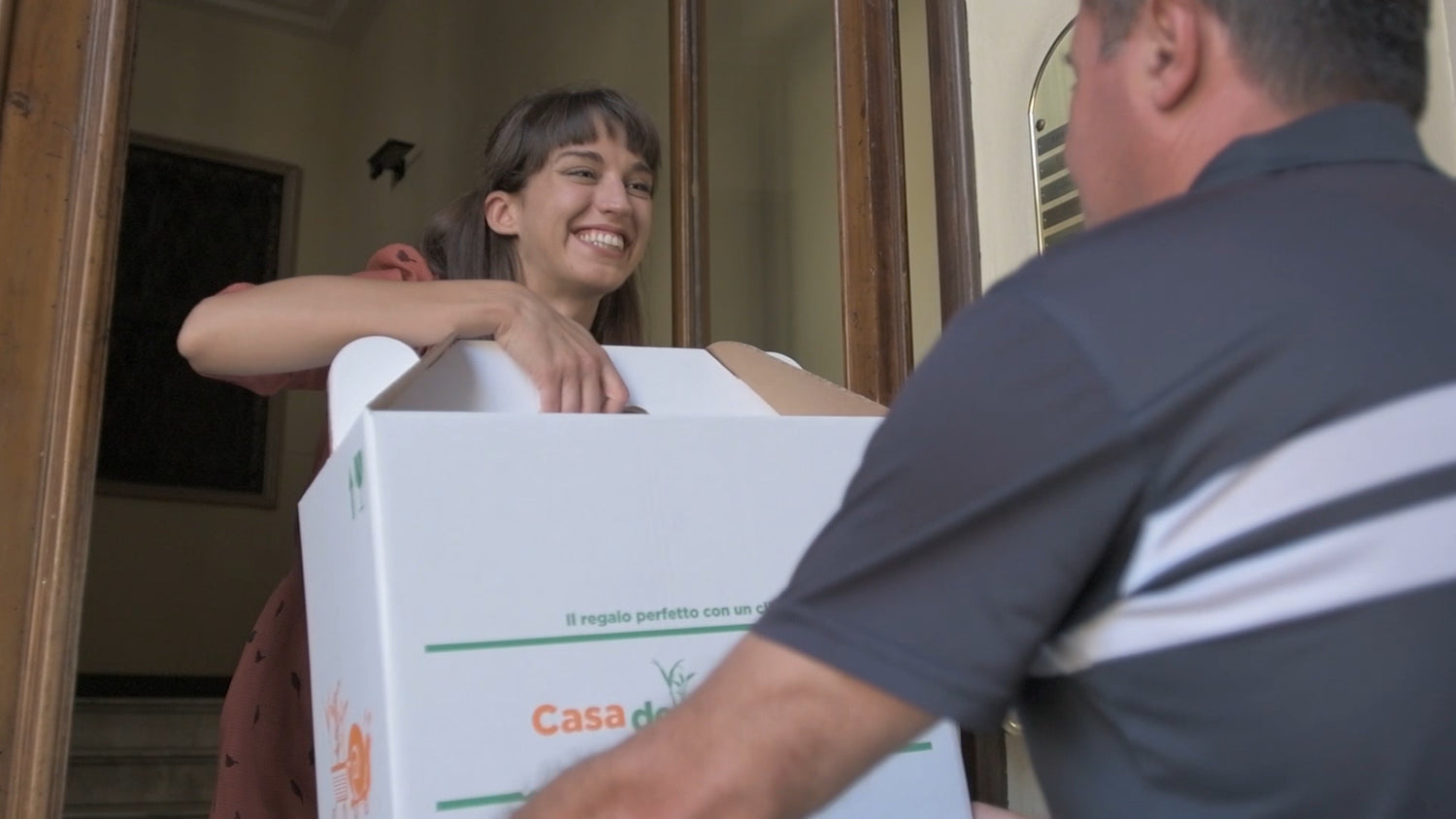 Free delivery for plants and flowers
The delivery of plants and flowers, performed by BRT SpA . with tracked Express service, or by our delivery men, it is free throughout Italy.
Find out more
Our way of doing business is ECOLOGICAL and GREEN with facts!
All the packaging we use is produced in Italy and is made of recycled and recyclable cardboard, 75% of the jars we use are produced in Italy, with high technology and exclusively with recycled and recyclable material, the remaining 25% of the jars is however produced in Europe and is fully recyclable.